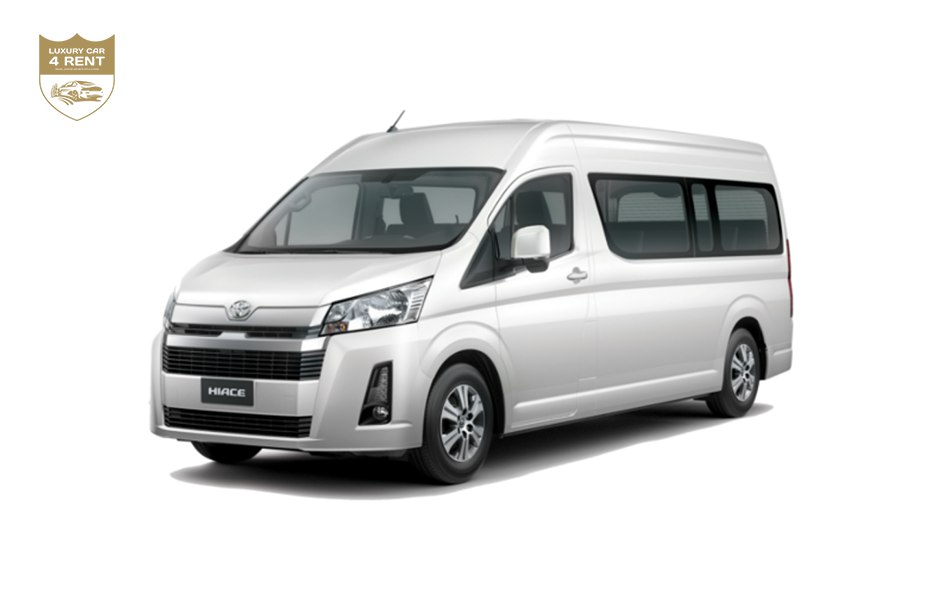 Why should you rent a Toyota Hiace Van in Dubai or across UAE?
If you are travelling in a large group or with a family in Dubai then renting a car can be tricky. Mostly renting a van in UAE is considered as a good choice but the main question still remains as which Van can be perfect selection. First of all, you have to self evaluate your requirement like how many seats should it have? or what should be the rental charges range per hour or daily? Once you understand your requirements completely then it would get easier for you to make the right van rental selection in Dubai or across UAE. Our most popular customers' van rental choice is
Toyota Hiace Van. Let's list down a few reasons why Hiace has been a first choice for travelers who are moving in large group across UAE.
1. It's spacious with a seating capacity of 12-15 people with large luggage space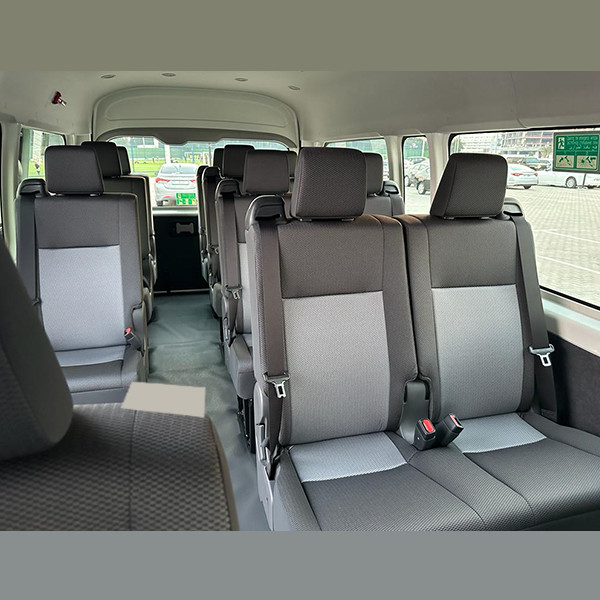 2. Renting a Toyota Hiace Van in Dubai is super economical. You can have a complete Van with you alongside a driver for just AED 600-650 for 5 hours which means one group or family member's cost came around AED 50 or less for 5 Hours which makes it extremely pocket friendly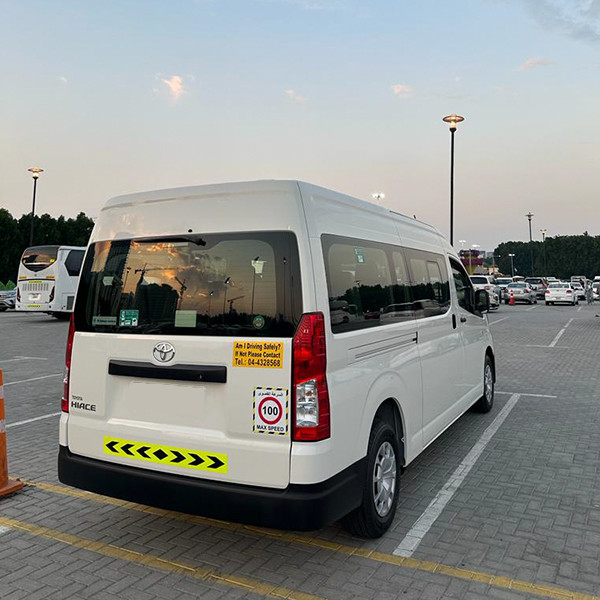 3. It is a powerful vehicle which makes it suitable for UAE high speed highways. It has a horsepower of 154 – 174 HP and a torque of 420 Nm with a top speed of 180 – 220 KM/H
4. It's air-condition is extremely good too thus making it a smart choice in UAE weather especially in Summers.
In short, if you are travelling with your family and looking for a comfortable yet economic van rental travel option then nothing beats Toyota Hiace Van.

View Our Toyota Hiace Options: Rent Toyota Hiace Van With Driver in Dubai Abu Dhabi Sharjah UAE

Other Van Rental Options: