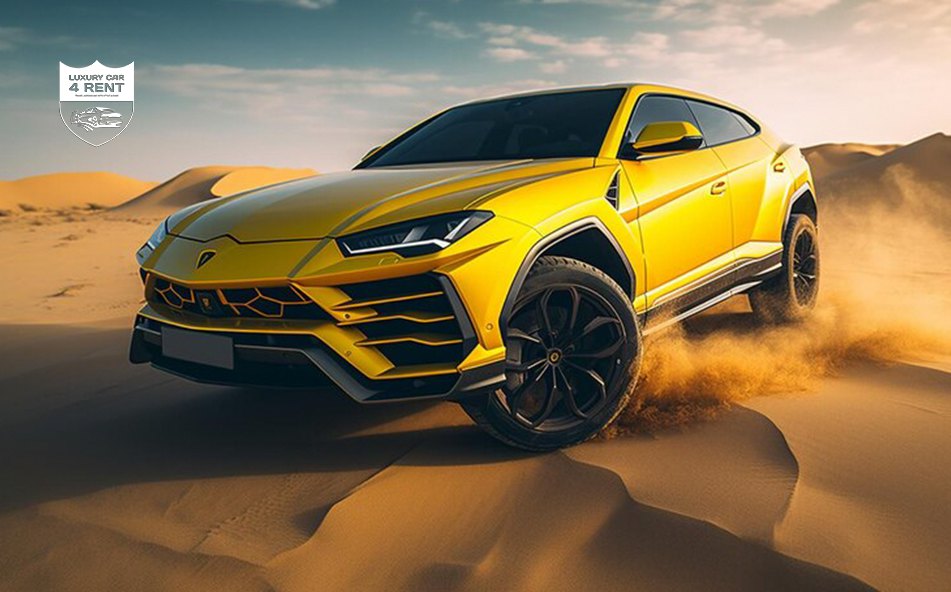 Reasons for Renting a Lamborghini Urus with Driver in Dubai, UAE
Renting a Lamborghini Urus in Dubai, UAE offers several compelling reasons for those seeking an extraordinary driving experience:
1. Luxurious Lifestyle
Dubai is synonymous with luxury, and driving a Lamborghini Urus perfectly aligns with the opulent lifestyle the city represents. Renting one allows you to experience a taste of this high-end lifestyle.
2. Iconic Landscapes
Dubai boasts stunning urban landscapes, from the futuristic skyline to the sweeping desert dunes. The Lamborghini Urus provides an exceptional vantage point to explore and enjoy these picturesque surroundings.
3. Unparalleled Performance
The Lamborghini Urus is a high-performance SUV, capable of reaching impressive speeds and providing a thrilling driving experience. It's perfect for those who crave speed and power.
4. Impressive Presence
The Lamborghini Urus is an attention-grabber. Whether you're cruising along the Palm Jumeirah or parked in front of a luxury hotel, it's sure to turn heads and make a statement.
5. Instagram-Worthy Moments
Dubai is known for its Instagrammable spots, and a Lamborghini Urus makes for fantastic photo opportunities. Capture envy-inducing moments at famous landmarks like the Burj Khalifa or the Dubai Marina.
6. Memorable Occasions
Whether it's a special celebration, a romantic date night, or just a desire to elevate your experience in Dubai, renting a Lamborghini Urus can make any occasion memorable.
7. Exotic Car Culture
Dubai has a thriving exotic car culture. Renting a Lamborghini Urus allows you to become a part of this exciting subculture and connect with fellow car enthusiasts.
8. Versatile for Exploring
The Urus is not just a high-performance car; it's also an SUV with ample space. This makes it suitable for both exhilarating city drives and venturing into the desert for off-road adventures.
9. No Long-Term Commitment
Renting a Lamborghini Urus offers the thrill of driving a supercar without the long-term financial commitment of ownership, making it accessible to a wider audience.
10. Professional Support
We as Car Rental Company in Dubai provide excellent customer service, ensuring that you have a seamless and enjoyable experience during your time with the Lamborghini Urus.
In summary, renting a Lamborghini Urus in Dubai, UAE, provides an opportunity to combine luxury, performance, and exploration in one unforgettable experience, making it an attractive choice for visitors and residents alike.
Luxury Car 4 Rent offers Rent Hire Lamborghini URUS with Driver in Dubai Abu Dhabi Sharjah UAE for Dubai City Tour and Abu Dhabi City Tour, also airport transfer pick and drop service, we also offer other Luxury Cars with driver, SUV with driver, Limousine for Rent, Sports Car for Rent, Van for Rent and Yachts for Rent on hourly and daily basis in Abu Dhabi, Sharjah, Dubai and across UAE.
Rent or Hire a Lamborghini with Driver in Dubai Abu Dhabi Sharjah UAE Now