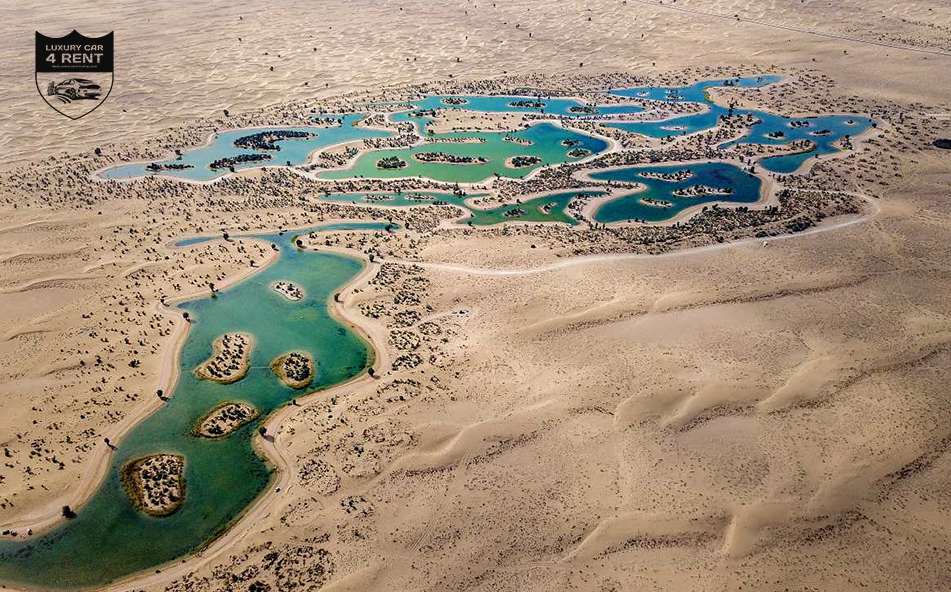 Al Qudra Lake – One of the Best Place to Visit in Dubai
Al Qudra Lake is situated at Al Marmoom Desert Reserve. It's a man-made lake but it holds an astonishing calmness and serenity. It's located at 50KM distance from Dubai Marina and takes almost 40 minutes to reach there via Al Qudra Road. If you are a nature lover and want to take a break from city's glitz and glamour then this is one of the best spots for you to spend some quiet hours in the presence of your loved ones surrounded by picturesque nature. It has no entry fee either. The best season to visit is in winters especially night time. There are camping spots too which means you can take your BBQ setup there and have a quiet dinner beside the lake or take home made sandwiches for a quick meal and enjoy the beauty of this place. There are no shops or eateries around the Al Qudra lake and in fact this makes the place unique and more special.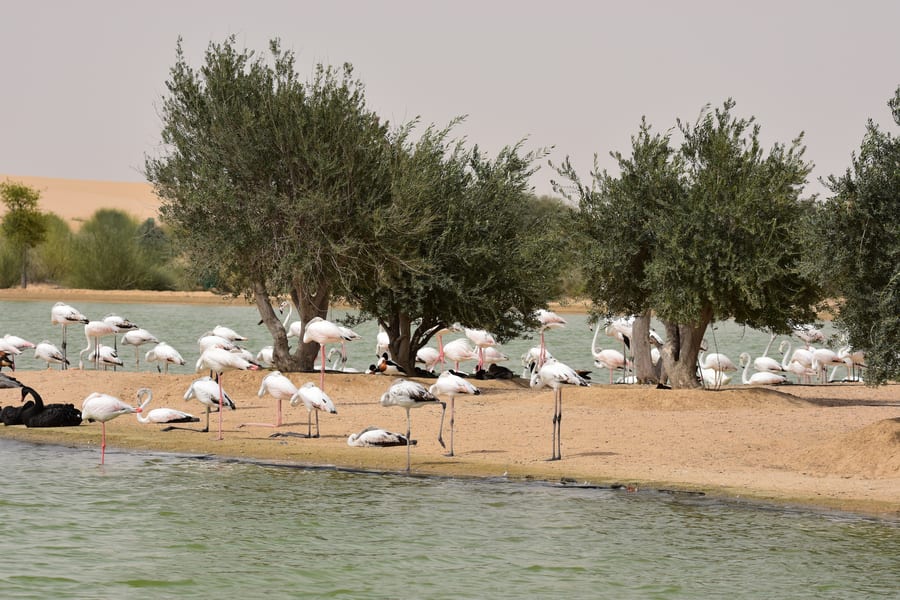 This place is considered as a home to flamingos and swans too. Also, the Steppe Eagle and the Houbara Bustard. Approximately 180 different bird species either live at the lake or migrate there for a specific season thus enriching the bio-diversity of the area. Few of the birds include ducks, geese, gulls, terns, plovers, sandpipers, snipes and a lot more. You also might watch a Deer or two crossing your path while going to your destination.
You can go at any vehicle of choice but small hatchback is not recommended as you would experience a bit of off-roading as well. SUV would be the ideal choice but sedan should be fine too. You can browse through our SUVs with driver options too have a more comfortable and hassle-free trip.
Safety and security of this place is excellent too just like other picnic spots in UAE. You would see police cars patrolling the area even at 2AM. You might witness cellular signal drop at some spots too but the area is well cordoned off and absolutely secure to be visited 24/7.
Luxury Car 4 Rent offers Luxurious Cars or SUVs with Driver Rental Service for Al Qudra Lake Trip in Dubai City Tour, we also offer Cars with driver, Bus, Van, SUV with driver, Limousine trip with drivers on rent for hourly and daily basis in Abu Dhabi and Dubai.
View All:     Rent Vehicle With Driver to Al Qudra Lake Dubai
View Cars: Rent Car With Drivers in Dubai Abu Dhabi UAE
View SUV: Rent SUV With Drivers in Dubai Abu Dhabi UAE
View Van:  Rent Van With Drivers in Dubai Abu Dhabi UAE
View Bus:  Rent Bus in Dubai Abu Dhabi UAE
View Limousine: Rent Limousine in Dubai Abu Dhabi UAE