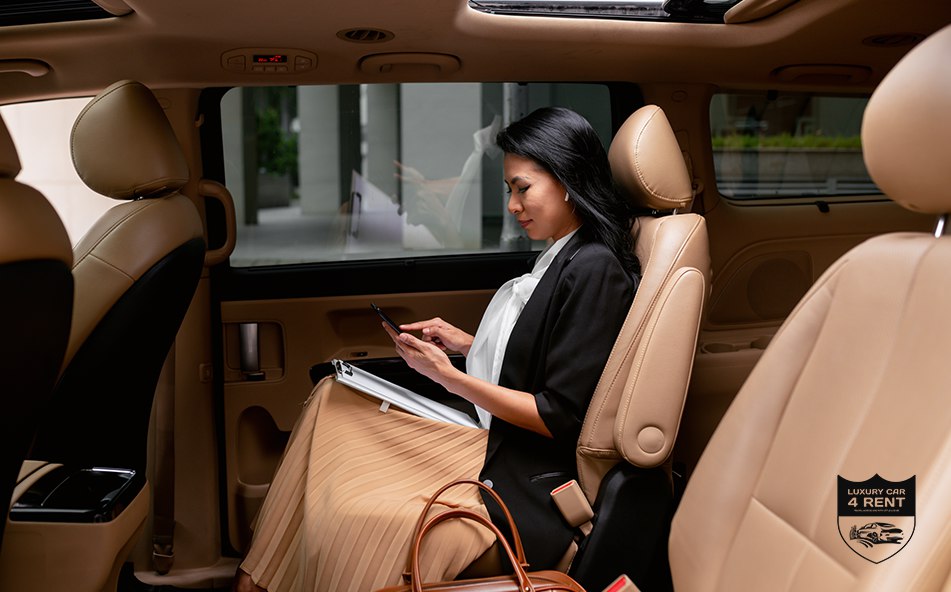 Planning Your Itinerary: How to Make the Most of Your Car Rental with Driver in Dubai and Abu Dhabi
Renting a car with a driver in Dubai and Abu Dhabi can be a convenient way to explore the cities. Here are some tips to make the most of your itinerary:
Plan your destinations
Research and create a list of places you want to visit in both cities. Consider popular attractions like the Burj Khalifa, Palm Jumeirah, Sheikh Zayed Grand Mosque and the Dubai Mall. Prioritize your must-see locations to make the most efficient use of your time.
Communicate with your driver
Clearly communicate your itinerary and preferences to your driver. They can provide local insights, suggest additional attractions, and offer recommendations on the best time to visit certain places to avoid crowds.
Allocate travel time
Take traffic into account when planning your travel schedule. Dubai and Abu Dhabi can have heavy traffic, particularly during peak hours. Allow extra time for travel between destinations to avoid any delays.
Be flexible with suggestions
While having a planned itinerary is helpful, be open to spontaneous detours or recommendations from your driver. They may suggest hidden gems or local experiences that aren't commonly known.
Consider cultural norms
Familiarize yourself with local customs and dress codes to ensure you respect the local culture. For example, appropriate attire is required when visiting religious sites such as mosques.
Optimize timing
Some attractions, such as the Dubai Fountain or Yas Marina Circuit, have specific timings or events. Check their schedules in advance and plan your visits accordingly to maximize your experience.
Explore beyond the cities
Dubai and Abu Dhabi offer more than just urban attractions. Consider visiting nearby destinations like the desert dunes, Al Ain, or the Hajar Mountains for a diverse experience.
Stay hydrated and refreshed during Summers
The United Arab Emirates can have high temperatures, especially during summer months. Carry water, sunscreen, and dress comfortably to stay cool and protected during your outings.
Remember, a car rental with a driver provides convenience and local expertise, so make sure to leverage their knowledge while planning and exploring the cities.
Enjoy your trip to Dubai and Abu Dhabi!

View Our Complete Vehicle Fleet: Rent Car With Drivers in Dubai Abu Dhabi Sharjah UAE