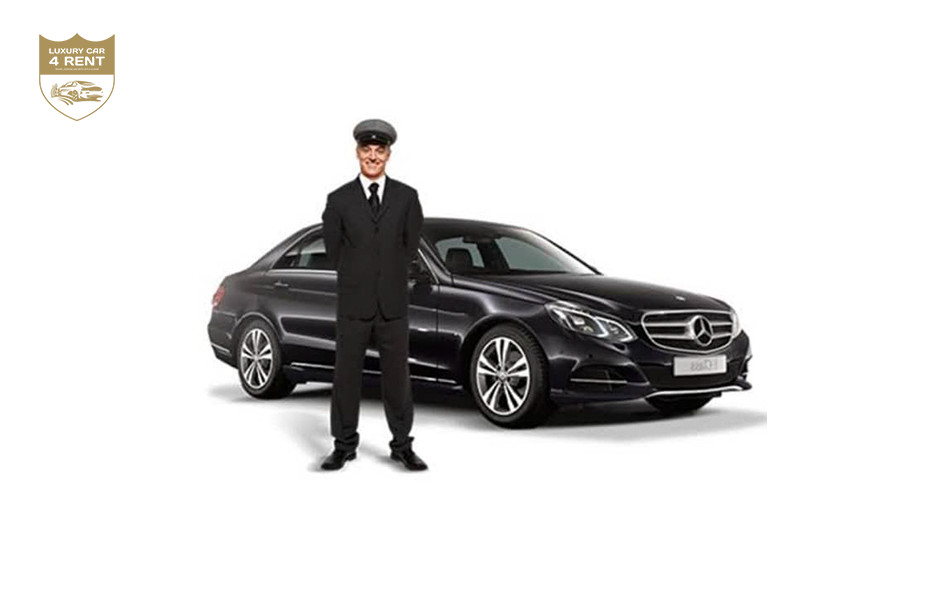 Best Traits for a Rental Car Company Driver in UAE
A professional chauffeur needs a wide range of skills and qualities as they play a vital role in the day-to-day services provided by Rent a Car company in UAE. So, if you're planning to hire a car, your driver should have these characteristics, especially if their employer expects a repeat business.
Valid License and Clean Road Record
Before you look for the behavioral traits of a chauffeur, it's necessary to know that they're licensed to drive a car like limousine etc. A good chauffeur must have a proper driver's license and be certified.
It goes without saying that they should have a clean driving record.
Reliability

Reliability is an essential quality of a star chauffeur. When people hire a limo service, they rely on their driver to pick them up on time and get them to their destination safely. Showing up at the specified location and driving attentively are signs that prove their reliability.
Punctuality

A good chauffeur knows that timing is crucial with appointments and consistently meets pick up times. Making the client wait is a big no-no that makes a negative impression on the client. A well-trained chauffeur plans ahead and arrives at their destination before the scheduled time. This shows organizational skill and reliability.
Safety

Safety first. Clients, chauffeurs and operators all agreed this was non-negotiable. Good command of the vehicle at all times is essential. But does an advanced driving certificate always mean a safer driver? And a relaxed passenger? No, speed does not make a safe driver. Good car control, attention, awareness and unflappable cool are vital elements for a great chauffeur
Vast Experience and Local Insight

Although GPS is everywhere, having a good sense of direction and local knowledge is still an essential quality of a great chauffeur. They should be aware of directions and major road construction projects to avoid delays and passenger inconvenience.
Professional Appearance

Your driver should always look and act professional. Dressing professionally like wearing a suit & tie and having a nice haircut is an important aspect of exceptional chauffeuring. Look for a limo or SUV service that guarantee well-groomed and uniformed chauffeurs. This indicates their dedication and commitment to the client experience.
Confidence

Chauffeurs often have to deal with unexpected traffic conditions, nervous or loud clients, passengers who are in a hurry to catch their flights or travelers recovering from motion sickness, and other situations that can challenge an individual's ability to remain calm. But they should be able deal with these problems confidently and calmly.
Etiquettes and Politeness

A professional chauffeur always treats his passengers with the utmost courtesy and it is a basic trait of his professionalism. Since chauffeurs work directly with people, they need to be able to interact with them in an amicable, approachable and polite manner. It puts clients at ease, making communication easier.
Moreover, knowing when to talk, joke or stay quiet is one of the key characteristics of the best chauffeurs.
The overall customer satisfaction offered by a rent a car service largely depends on how the chauffeur behaves with clients.
Discretion

Chauffeurs often end up hearing all kinds of confidential information or witnessing unusual moments in their clients' professional and personal lives. Needless to say, a quality driver respects the passengers' privacy and practices decorum, confidentiality, and discretion at all times.
Luxury Car 4 Rent also offers Car, Bus, Van, SUV with drivers on rent for hourly and daily basis in Abu Dhabi and Dubai. You may also contact us for Airport Transfer too.
View All: Rent Chauffeur Driven Limousine in UAE
View Cars: Rent Car With Drivers in Dubai Abu Dhabi UAE
View SUV: Rent SUV With Drivers in Dubai Abu Dhabi UAE
View Van:  Rent Van With Drivers in Dubai Abu Dhabi UAE
View Bus:  Rent Bus in Dubai Abu Dhabi UAE
View Limousine: Rent Limousine in Dubai Abu Dhabi UAE