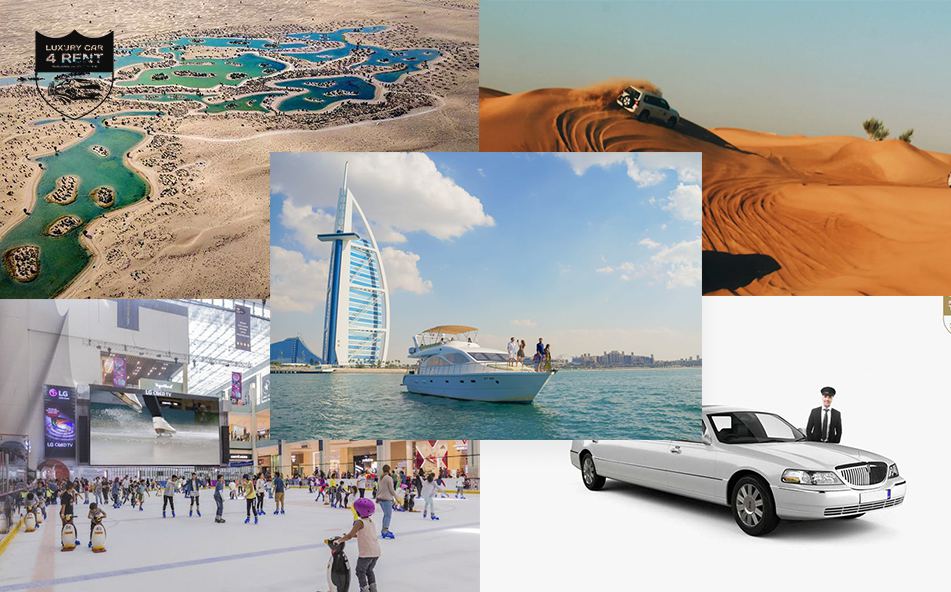 5 Must Do Adventures in Dubai
Dubai is full of adventures and exciting trips for the tourists as well for the local UAE residents. Here is the list of 5 adventure trips which are must-to-do:
Desert Safari: One of the most popular adventures if you are visiting Dubai or UAE. You might have seen dry landscape before but crashing through the desert sand while holding onto your SUV seat is a life time experience. You can rent a SUV with driver for Desert Safari in Dubai from us.

Book Desert Safari Dubai

Al Qudra Lake: One of the best places to visit in Dubai. It is calm and serene. The magic touch of nature adds up to its beauty. Thousand of birds visit this place while migrating from one corner to the side of the world. It's majestic, picturesque and not crowded at all. You can say it's a hidden gem in Dubai which many people are not aware of yet. You can rent a car with driver to for Al Qudra Lake Dubai from us.

Al Qudra Lake

Limousine Trip: One of the most hassle-free adventures is a Limousine ride in Dubai. It's super easy to plan too. You can explore the city with your friends or loved ones in a cool limo. Take pictures or shoot cute videos and let the whole world know that you are having a blast visiting or living in UAE. You can rent a limo to explore Dubai with us.

Limousine for Rent Dubai Abu Dhabi UAE

Ice Rink: One of the unique experiences is visiting Ice Rink Dubai which is located at the ground floor of Dubai Mall. It's Olympic sized which gives you an opportunity to ice skate in grandeur settings something which can cherish for a long time.
Yacht Trip: UAE has interesting landscape, from desert to sea it has it all. Yacht trip is also another cool adventure you do not want to miss out. Having a sip of coffee in the middle of sea around your loved ones will take you to a different realm. You can rent a yacht in Dubai for 12 persons or 18 with us.
Luxury Car 4 Rent offers Luxurious SUVs with Driver Rental Service in Dubai City Tour, we also offer Cars with driver, Bus, Van, SUV with driver, Limousine trip with drivers or Yacht Trip on rent for hourly and daily basis in Abu Dhabi and Dubai and across UAE.

View SUV: Rent a Car with Driver in Dubai Abu Dhabi UAE