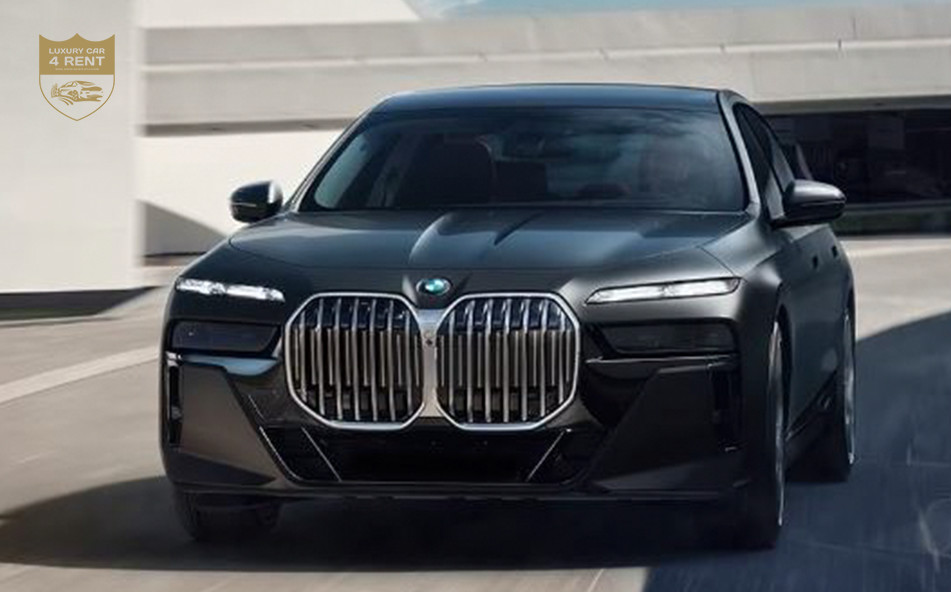 Top 4 Reasons Why BMW 7 Series is a Perfect Luxury Car for Rent in Dubai or Abu Dhabi
When you are visiting or living in UAE especially cities like Dubai, Abu Dhabi or Sharjah then the options to rent a luxury car are here are numerous. Among top motor vehicle German brands, BMW is considered as a blend of luxury and sports inspired cars. Likewise, BMW 7 Series also lives up to company's tall reputation of being a provider of world's best cars.  Among BMW 7 Series models, most frequently booked for rent with driver in Dubai or Abu Dhabi are
740i 2021
,
740i 2023
and basic BMW 7 Series. Here is the list of ultra special points for
renting a BMW 7 Series with Driver in Dubai or across UAE
.
Attractive Design: Expressive exterior with unique sleek headlights makes eye balls roll. Especially the latest 2022-23 model has prominent touch of sports and luxury making it the most well designed exterior the company has ever made. Previous, models had a legacy design features too but now the company's is reaching the height of modernity.
Made for UAE's High Speed Highways: All major cities of UAE has a vast network of high speed highways. Renting a car like BMW 7 Series which is an emblem of sports cum luxury vehicle is a perfect choice. Main highways in Dubai goes up to upper speed limit of 160KM/H. BMW 7 Series has a HP of 375 and goes from 0 to 100 km/h in just 5.2 secs. Thus, making 7 series as one of the fastest car around.
Suitable for Every Occasion: As an embodiment of luxury, renting a 7 Series goes well almost in every situation. Let it be a birthday party, a corporate meeting, airport pick or drop, attending a formal dinner, a wedding event or exploring the cool places in UAE during a city tour. A grand entrance is for certain while travelling in a BMW 7 Series.
 Super Luxurious Interior: BMW 7 Series interior is super posh too with an exquisite visual appeal. Panoramic Sky Lounge LED Roof provides a gorgeous view, with multi-color illumination for added accents with wide screen multimedia center for the passengers. It's extremely spacious too with plenty of leg space and seating capacity of 3-4 passengers excluding the driver.
Luxury Car 4 Rent offers BMW 7 Series 740i 2023 for Rent with Driver in Dubai Abu Dhabi Sharjah UAE for Dubai City Tour and Abu Dhabi City Tour, also airport transfer pick and drop service, we also offer other Luxury Cars with driver, SUV with driver, Limousine for Rent, Sports Car for Rent, Van for Rent, Bus for Rent, Yachts for Rent on for hourly and daily basis in Abu Dhabi, Sharjah, Dubai and across UAE.

Rent BMW 7 Series with Driver in Dubai Abu Dhabi Sharjah UAE Now
 Rent Other Luxury Cars with Driver in Dubai Abu Dhabi Sharjah UAE