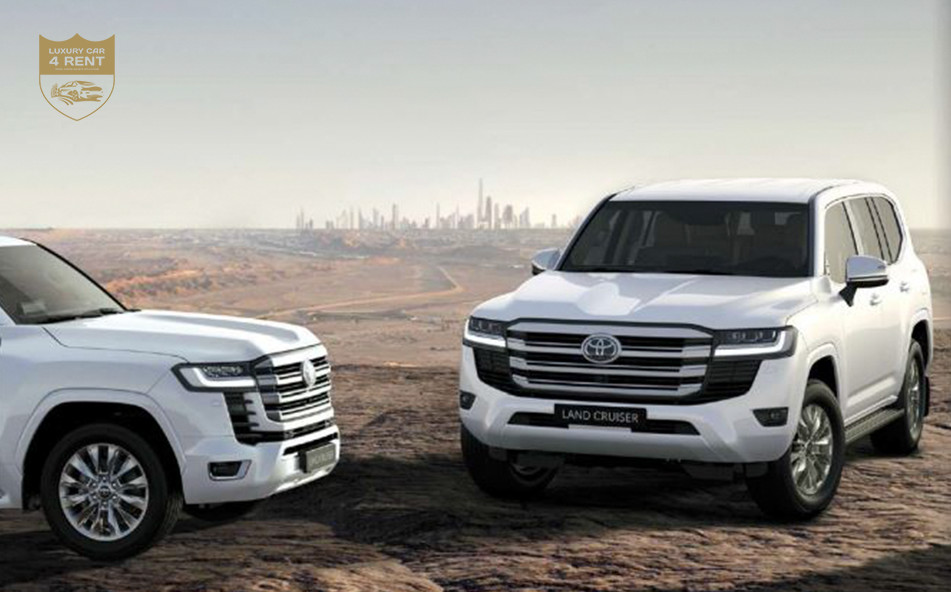 Land Cruiser The Best SUV to Rent in UAE
When it comes to SUVs or 4X4 Jeeps Toyota Land Cruiser is a class apart with it's long history of 70 years and during which it stayed as a 4 wheel drive king at most of the span. The latest model is sturdy just like previous models but also carries the modern touch makes which makes it shine in the city like a bright star. UAE is know for its diverse terrain and when you intend to travel across different places then the confusion of renting a most suitable SUV can rise up. Thankfully, Toyota Land Cruiser is not just suitable for off road adventures like going for a desert safari or Jebel Ali or Jebel Jais etc. it is an ideal for the city commutation too. Attend a meeting or schedule an airport pick up or drop in Dubai Abu Dhabi or Sharjah by simply renting a Land Cruiser. It is suitable for almost every occasion. From Mountains to Beaches and from Highways to Towns, renting a Land Cruiser in Dubai or across UAE w0uld ensure memorable experience for you or your loved ones. Lets discuss a few points which made Land Cruiser a most rented SUV in UAE.
Exterior looks astonishingly well designed with modern cuts and muscular appearance makes it suitable to any settings, let it be a city like Dubai or Abu Dhabi or you planned up a Jet Ski or hiking adventures in Rais Al Khaimah

 Upgraded 4WD features with advanced features to make the journey experience smooth and risk free. Multi terrain in auto mode makes the trip smooth and comfortable
Terrain Monitoring has been enable which means 4 cameras would be providing the assistance any kind of terrain thus ensuring your safety, other features include pre collision system, dynamic radar cruise control, lane tracing assist, adaptive high beam for better visibility, SRS bags etc.

Rent charges for renting a Land Cruiser with a professional driver are very reasonable too. You can rent AED 750 for 5 Hours or AED 1100 for 10 hours.

Book Land Cruiser for Hours or Days : Rent Land Cruiser With Drivers in Dubai Abu Dhabi Sharjah UAE

Other SUV Renal Options:
Option SUV Rental Options: