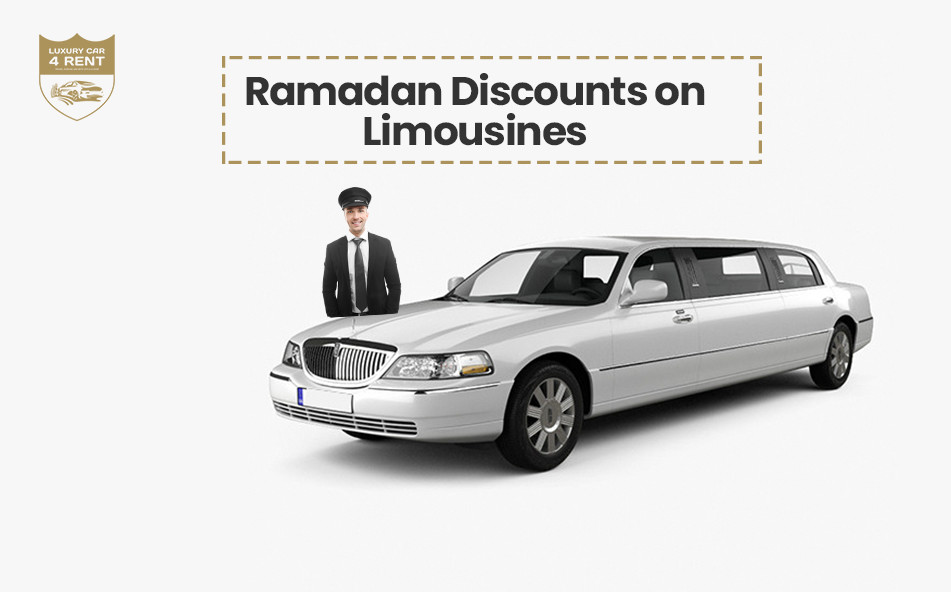 Let's Celebrate Ramadan Together – Avail Limousine Discount Offers
Ramadan is a significant month in the UAE, and it is celebrated in a variety of ways. Here are some of the common ways Ramadan is celebrated in the UAE:
Fasting: Muslims in the UAE fast from dawn to sunset during the entire month of Ramadan, abstaining from food, drink, and other physical needs.
Tarawih prayers: Tarawih prayers are special prayers that are performed in the mosque after the Isha prayer during Ramadan.
Iftar: Iftar is the evening meal when Muslims break their fast at sunset. The UAE has a rich tradition of lavish iftar buffets that are held in hotels and restaurants.
Suhoor: Suhoor is the pre-dawn meal that Muslims consume before starting their fast for the day. In the UAE, people usually wake up early to prepare and enjoy suhoor with their families.
Charitable acts: Ramadan is a time for giving, and Muslims in the UAE are encouraged to perform charitable acts, such as donating to the poor and needy, during this month.
Family gatherings: Ramadan is a time for families to come together, and many families in the UAE gather for iftar and suhoor, as well as other social events during the month.
Traditional foods: The UAE has a rich tradition of delicious foods that are associated with Ramadan, such as dates, samosas, and other sweets. These foods are often served during iftar and suhoor.
This Ramadan we have a special deal on all Limousines for you. Get Flat 10% Off on all Limousine bookings. Book for Hourly, Daily or Airport Pick/Drop Luxury Ride across Dubai or Abu Dhabi.
We have variety of models and brands for the offering. We have Lincoln Limousine, Dodge SUV Limousine, Cadillac Escalade Limo, Chrysler Limousine and Hummer. The validity of discounts is till Eid. So hurry up and book a Limousine ride with loved ones and explore Dubai or Abu Dhabi in a Luxurious manner.
Luxury Car 4 Rent offers Luxurious Limousine Ride for Dubai or Abu Dhabi, we also offer Car, Bus, Van, or SUV with drivers on rent for hourly and daily basis. You contact us for Airport Transfer too.
View All: Rent Limousine in UAE
View Cars: Rent Car With Drivers in Dubai Abu Dhabi UAE
View SUV: Rent SUV With Drivers in Dubai Abu Dhabi UAE
View Van:  Rent Van With Drivers in Dubai Abu Dhabi UAE
View Bus:  Rent Bus in Dubai Abu Dhabi UAE
View Limousine: Rent Limousine in Dubai Abu Dhabi UAE