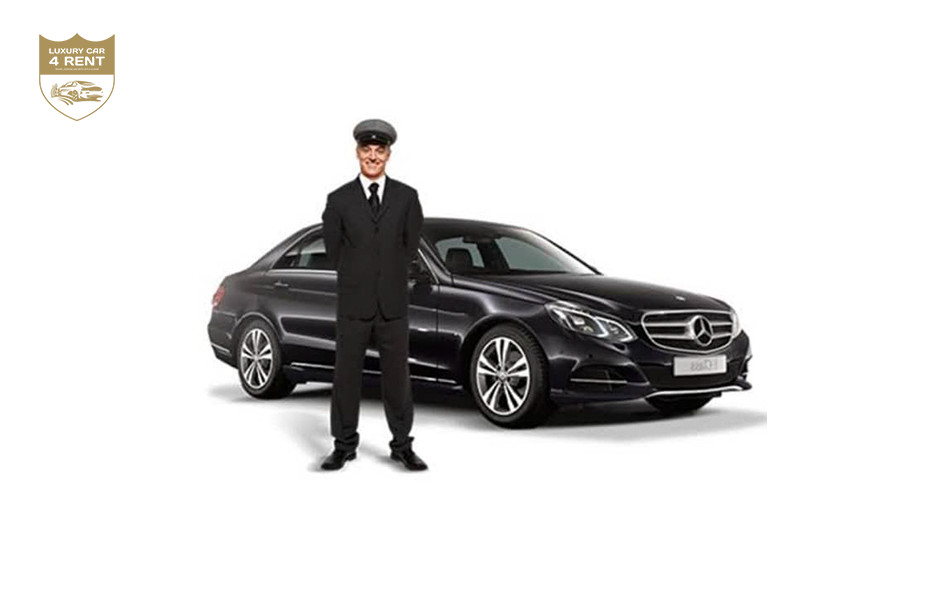 Why Chauffeur Driven Car is becoming a popular travel choice in Dubai?
Dubai is considered as one of top tourist destination in the world. Last year, the city had 13 million international visitors as per tourism ministry statistics.
While visiting a new country or a city, travelling from one place to another remains the top concern for a tourist. But incase of Dubai, it is all covered. There are plenty of amazing and diverse options available for your travel needs. City administration offers metro, government taxi and a bus service too. There are also many chauffeurs driven car options available for the commutation. Over the last few years, Dubai has seen the rise in demand for cars with drivers. Let's discuss the factors which may have contributed to this incremental change.
Fast Traffic in Dubai
Dubai has two major highways interlinking the city, Sheikh Zayed and Emirates Road. Both have a speed limit of above 100 Km/hour. Hence, it is not easy rather unsafe for someone to just visit the city and start driving around. The local road transport authority (RTA) has strict laws in place to ensure everyone road safety.


Diverse Luxury Vehicle Options
When you intend to rent a vehicle with the driver, automatically a lot of options gets open for you to choose from. Our company also offers luxury chauffeur driven cars. You can rent car brands like Rolls Royce, Mercedes, Audi, BMW, Limousines, GMC SUVs, Cadillac, Land Cruiser, Vans and even buses.
Quick Online Booking
Renting car has been never this easy and simple. You just can visit a website, choose a vehicle for a specific time and date and that is it. Luxury Car 4 Rent also offers online booking through our website, phone, WhatsApp, Facebook and Instagram with easy payment options.
Easy Navigation
You do not need to worry about knowing the places and directions anymore. When you rent a car with a driver you just need to layback and enjoy the ride. A professional driver will take you to places of your choice.


Booking Time Flexibility
You can easily pre-book vehicles for a certain time and date. You can rent for flexible time too like for 5 hours to 10 hours and even for days/monthly basis.


Reliable Airport Transfer Pick Drop Service
As the frequency of travelers in Dubai or UAE is on the rise, the need to have a safe and comfortable airport transfer service is emphatic too. Luxury Car 4 Rent also offers airport pick and drop on any vehicle of your choice.


Night Life in Dubai
There are a lot of cool and happening places for party lovers too. Here you would find plenty of glamour and glitz at one place and a lot more at the other. Keeping a chauffeur driven car with you all along would be the perfect way to explore the night life with safety and more convenience.


Dubai City Tour
While visiting Dubai you do not want to miss the cool places the city holds for you. From sunny beaches to desert safari, there is so much to see for. We also offer Dubai and Abu City tour on luxury cars.
Let's wrap up the discussion here, these are the few factors which we discussed just now but surely there are many others which led to the rise in chauffeur driven luxury cars renting trend in Dubai.
Luxury Car 4 Rent offers luxurious Car with driver for Dubai City Tour, we also offer Car, Bus, Van, SUV, Limousine with drivers on rent for hourly and daily basis in Abu Dhabi and Dubai. You contact us for Airport Transfer too.
View All: Vehicle With Driver
View Cars: Rent Car With Drivers in Dubai Abu Dhabi UAE
View SUV: Rent SUV With Drivers in Dubai Abu Dhabi UAE
View Van:  Rent Van With Drivers in Dubai Abu Dhabi UAE
View Bus:  Rent Bus in Dubai Abu Dhabi UAE
View Limousine: Rent Limousine in Dubai Abu Dhabi UAE