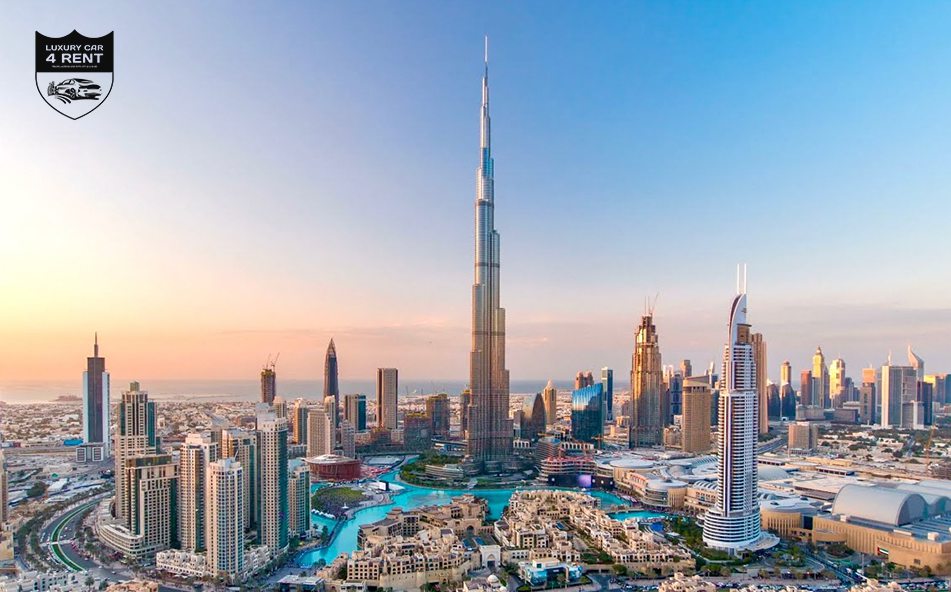 Tour to Burj Khalifa – World's Tallest Building
Burj Khalifa is the tallest building in the world, located in Dubai, UAE. Tourists can take a tour to the top of the building, where they can enjoy breathtaking views of the city from the observation deck. The tour typically includes an elevator ride to the 124th or 148th floor, where visitors can enjoy the panoramic views from the outdoor observation deck. The tour might also include a visit to the Burj Khalifa At The Top Sky Lounge, which is located on the 148th floor and offers 360-degree views of the city.
Advance booking is recommended as the tours can get busy, especially during peak tourist season.
The interior of Burj Khalifa is luxurious and sophisticated, featuring elegant designs, high-end materials,
and advanced technologies. It includes amenities such as residential apartments, office spaces, hotel rooms, recreational facilities, and shopping areas. The building also boasts several observation decks,
offering stunning views of the city. At the Top, Burj Khalifa Observation Deck: Offers panoramic views of the city from the 124th floor.
A must-see list at Burj Khalifa:
The Lounge: A luxury lounge located on the 153rd floor.
The Restaurant: A gourmet restaurant located on the 122nd floor.
The Pool: A stunning infinity pool located on the 76th floor.
The Garden: A beautifully landscaped terrace garden located on the 54th floor.
The Spa: A premium spa and wellness center located on the 76th floor.
The Gym: A state-of-the-art gym located on the 76th floor.
Armani Hotel: A high-end hotel located in the lower floors of the building.
Luxury Car 4 Rent offers luxurious SUV with driver for Burj Al Arab in Dubai City Tour, we also offer Car, Bus, Van, SUV, Limousine with drivers on rent for hourly and daily basis in Abu Dhabi and Dubai.
View All: Vehicle With Driver